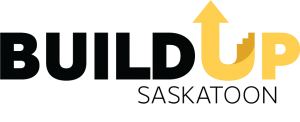 We're under construction!
Build Up is a contracting business with a social purpose of employing, training and mentoring individuals who face multiple barriers to employment including criminal records.
Our website is coming soon. In the meantime, get in touch to inquire about our services, including:
Interior renovation
Painting
Landscaping
Mowing and snow removal
Garbage removal
Fence repair/removal
…and more
What is Social Enterprise?
A social enterprise is a business that actively prioritizes community benefits and social impact over private profit and shareholder returns. Social enterprises sell goods or provide services for the purpose of creating a blended return on investment, both financial and social.
Contact
E:info@buildupsaskatoon.ca
Stay in touch
Visit us on Facebook to follow our progress and stay up to date on new developments.